+ R.I.P. in Pieces America . Screening / projection
An uncensored proclamation from an invisible USA
Canada 2009, 62 min.

Rest in pieces, America! Dominic Gagnon turns no blind eye in his ultra-intense collage film which consists entirely of more or less anonymous webcam clips that due to their controversial or explicit nature have been flagged and meanwhile removed from video sites such as YouTube. Well-formulated conspiracy theorists, bad-tempered grass-roots activists and religious arms fanatics, who use the webcam as both a means to preach and to confess, have all been filtered by the censor, but stored by Gagnon, who neither comments nor embarks on any finger-pointing. For who decides what can be thought and said? And what is paranoia, if you know that you're right? 'RIP' is an uncensored, in-your-face assault on political correctness and on most American institutions. But it also has a bizarre, performative element, which makes it more of a souvenir from the days before Obama was given the Nobel Peace Prize. If only one of the people portrayed is right, the Americans are really in trouble...

http://www.cphdox.dk/d/a2.lasso?tt=f&s=2009103&ser=913&e=1
+ Jodi . Folksomy

My%Channel ?iPhone+Ebay& from JODI on Vimeo


http://folksomy.net/ytct
+ UBERMORGEN.COM . Media Hacking vs. Concptual Art
DURATION: 45min & Q&A
SPEAKER: HANS BERNAHRD (UBERMORGEN.COM)
Featuring UBERMORGEN.COM projects 2000-2010 including presentations of supercontemporary pieces (DEEPHORIZON, Asylum Defence Agency, .Oil., WOPPOW, UGI - UNIVERSAL HEALTH), blockbusters, (Vote-Auction, NAZI~LINE), conceptual pieces (EKMRZ-Trilogy) and painful projects, (Superenhanced, Tortureclassics.com). On the other side Hans will give a brief explanation about UM.strategy: Media Hacking as intrusion into mass media channels with low-tech and a strong story. Conceptual Art: the evolution of Digital Actionism into technical systems of imagination and Research Based Art: the current method of production and the spinning off of product-vectors into all possible fields and technologies.
http://ubermorgen.com
+ Pierre Bongiovanni & I-Wei Li . Jouir sans entraves / Squirt Without Barriers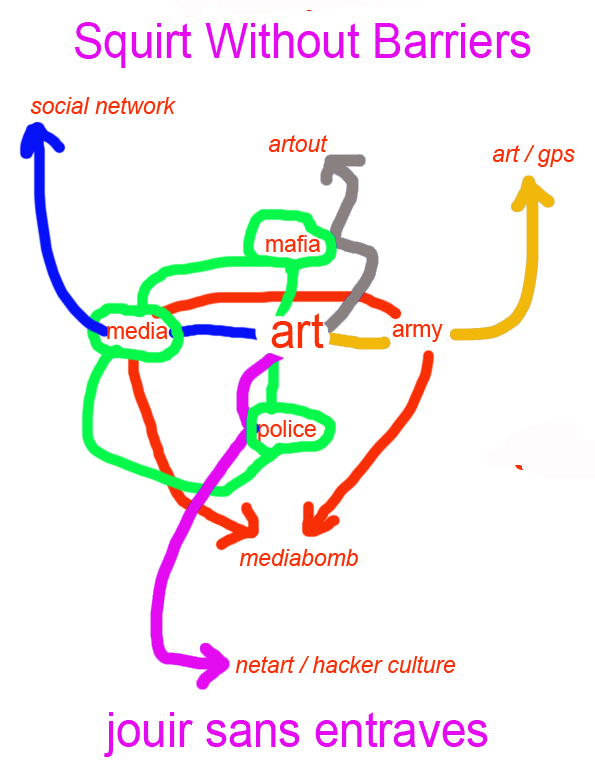 Jouir sans entraves
Jouir sans entraves va "décompresser" les liens qui relient les points cardinaux du contrôle social et politique exercé aujourd'hui sur tous et chacun. La police, la mafia, les militaires et les médias sont des entités cohérentes avec des compétences complémentaires, en particulier dans les domaines de la recherche, de l'innovation et de l'utilisation des technologies de la communication électronique. En utilisant des exemples concrets, réels ou fictifs, nous montrerons comment les artistes et les opérateurs culturels d'aujourd'hui sont devenus les puissants et complaisants complices des nouvelles forment de servitudes et de domination dont le capitalisme culturel a besoin pour jouir sans entraves.

Jouir sans entraves sera présenté en anglais et en français.

Squirt Without Barriers
Squirt Without Barriers will unpack the links that connect the cardinal points of social and political control exerted now on each and everyone. The police, the mafia, the military, and the media are consistent entities with complementary skills, particularly in the areas of research, innovation and use of electronic communication technologies. Further, by using concrete examples, real or fictional, we demonstrate how artists and cultural operators today have become new forms of complacent and complicit servitude and domination through mighty deployment of cultural capitalism.

Squirt Without Barriers will be performed in both English and French

http://www.laurentine.net/
http://www.sidebysidestudio.net/
+ Dominic Gagnon . About R.I.P. in Pieces America
http://www.cphdox.dk/d/a2.lasso?tt=f&s=2009103&ser=913&e=1
+ Katharina Klotz . On political gestures into the GDR/BRD

Political Iconography means the scientific investigation of political images. In the methodical tradition of Art Historians, Sociologists and Authors like Aby Warburg, Horst Bredekamp and Umberto Eco I would like to give a short overview of the history of illustrating governance by gestures in Germany.

The rhetoric of state representation was always highly connected with mass media, either it concerns engravings in the 16th century, or poster-propaganda in the 20th century, not to speak about modern Print-, or TV-Culture. The focus is to show how - especially on the left wing - political iconography and gesture became a part of the self- consciousness and corporate identity to Party-images from the early worker movements over the Socialist Unity Party of Germany (SED) of the German Democratic Republic (GDR) to the politics of nowadays. The power of gestures did often replace a written party-programme.

Especially in the GDR the legitimation of the SED had to be visualized by the use of traditional pictures from the Christian religion or the antique mythology (the peace pigeon, the hand-shake, the "Giant Proletariat"). It is obvious that for the process of self-determination, pictures of the Weimar left wing parties and the Soviet agitation of the 1930's an 1920's, but evenly also pictures from the entire fundus of the modern state iconography (Thomas Hobbes)were particularly taken up.

Therefore - the final question of my iconographical research is: Does there exist above all political systems a collective memory of political gesture?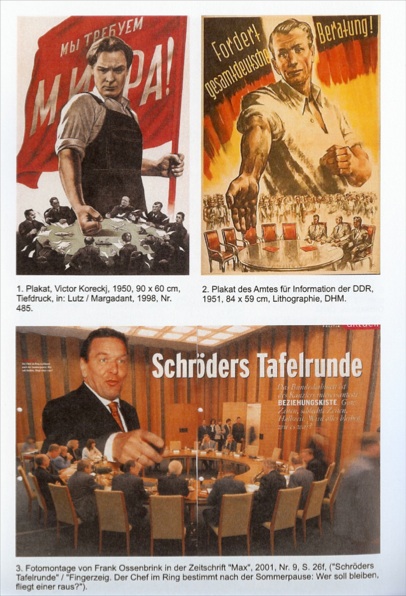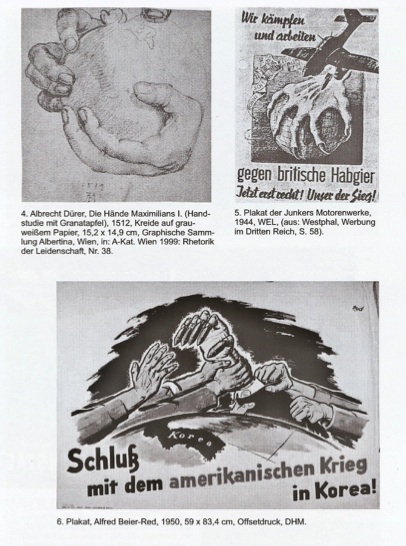 + Franco Bifo Berardi .
Dans les années 80, figure de proue, du mouvement des radios libres à Bologne (Radio Alice), Franco Berardi est tout à la fois philosophe et activiste du mouvement contre la globalisation. Connu sous le nom de « Bifo » depuis qu'à l'école il a signé sous ce nom de la peinture abstraite. Il participe au mouvement de 68 à la faculté des lettres et de philosophie de de Bologne où il est lauréat en esthétique avec le professeur Luciano Anceschi.

« Anarcho-opéraiste » il appartient au groupe « Potere Operaio » et publie chez Feltrinelli son premier livre "Contro Il lavoro », avant de fonder en 1975 le magazine « A /Traverso » qui devint le centre du mouvement radical et créatif , dit « Mouvement de Bologne » En 1976 avec l'expérience de « Radio Alice » à Bologne, les relations entre les technologies de l'information et de la la communication et le mouvement social deviennent le point central de sa pensée et de son action. Il est obligé de s'enfuir, en 1977, de Bologne où la police encercle Radio Alice. Il gagne Paris où il fait la rencontre décisive de Félix Guattari et de Michel Foucault et publie au Seuil « Enfin le ciel est tombé sur la terre ».

Rentré en Italie il publie « La barca dell'amore si è spezzata » et se rend à New-York où il collabore a la revue « Semiotexte » Puis il voyage en Inde, Mexique, Népal, Chine. Retourné en Italie en 1985, il fonde avec quelques amis « Topia » un centre d' "écologie mentale". Il commence à s'occuper de réseaux télématiques et publie dans la revue "Alfabeta" l'article "Tecnologie comunicative" dans lequel il prévoit l'explosion des réseaux comme phénomène social et culturel décisif. Après une période d'études en Californie, en 1989, il publie l'opuscule "Cyberpunk" aux éditions Synergon, suivi par "Piu' cyber che punk,", "Cancel, Politiche della mutazione ", "Mutazione e cyberpunk".

Il écrit le scénario et joue en 1991, le film de Renato De Maria :"Il Trasloco" et organise en 1994 avec le Consortium Universita' Citta' de Bologne la convention internationale « Cibernauti, »,dont les actes ont été publiés par Castelvecchi (1995) Il publie "Come si cura il nazi, Neuromagma, "Exit, il nostro contributo all'estinzione della civilta". "La fabrica dell'infelicità, : new economy e movimiento del cognitariato" , "La nefasta utopia di Potere operaio" (1997) et dernièrement un livre sur la pensée politique de Félix Guattari "Felix" (2001) ainsi que "Telestreet - Macchina immaginativa non omologata" (2003) sur l'expérience de Telestreet, un réseau de communication répandu un peu partout en Italie, contre la dictature des grands médias



http://rekombinant.org/
+ Samon Takahashi . Révolutions Per Minute
(résistance, lutte des classes et contestation
dans les musiques expérimentales des années 60 aux années 80)
REVOLUTIONS PER MINUTE
(RESISTANCE, LUTTE DES CLASSES ET CONTESTATION DANS LES MUSIQUES EXPERIMENTALES DES ANNEES 60 AUX ANNEES 80)

Samon Takahashi mêle musique et art contemporain sans compartimenter ni borner ses pratiques. Ses pièces sont-elles à voir ou à entendre ? Est-il drôle ou engagé ? Takahashi joue sur le sens et les sons, il entremêle l'utile et l'agréable jusqu'à la perte des repères. En ressort un univers drôle, poétique mais aussi reflexif.
http://epsilonia.free.fr/
+ Paul Willemsen . Visibility vs. Hegemony
In this talk Paul Willemsen will discuss how he dealt in recent group exhibitions he curated for Argos - on subjects like immigration in Europe, interstitial spaces and the representation of masses - with the paradoxes that are at the core of our democracies. How can we touch on new political conditions if they continue, by definition, to be a blind spot for the media?
http://www.argosarts.org
+ Fusibles . Circuits automatiques

+ Yves Citton . Politique des pressions sous horizon d'insoutenable
Yves Citton (né le 30 septembre 1962 à Genève) est un théoricien de la littérature et un penseur suisse.


Yves Citton interrogé pour Mediapart par Antoine Perraud
envoyé par Mediapart. - L'info internationale vidéo.
http://fr.wikipedia.org/wiki/Yves_Citton
+ Olivier Voirol . Infrapolitique de l'ornement
Olivier Voirol, (sociologue, suisse).
https://applicationspub.unil.ch/interpub/noauth/php/Un/UnPers.php?PerNum=931388&LanCode=37
+ Matteo Lucchetti . Practing Memory. An exhibition.

In a world in which national narratives and their links with the present have been replaced by the construction of a supposedly global memory made of collective media events, with all their emotional impact, what value can be given to work carried out by artists on the mechanisms that occur between oblivion and memory? How is it possible to create short circuits in contemporary flows of history, which are dominated by the detachment needed to ensure the blindness with which the present is understood? Practices linked to memory are part of a process that is under way. Here the value they acquire is that of "memory systems" – as Leonardo Sciascia, in his Teatro della Memoria, defines the way in which Giordano Bruno conceives his method of creating visual codes linked to memory. And it was again Sciascia who described how an age in which memory is no longer exercised is an age destined to become a "totalising and totalitarian" present.

The present time, to which the exhibition spaces are devoted, and its relationship with the past constitute the initial moment of reflection on the concept of "practising memory", around which the exhibition revolves. In a contemporary scenario in which present-day rhetoric takes up such a large part of the flow of communication, the construction of individual and collective memory is suggested as a necessary practice within the constant social and political process which takes place between memory and amnesia. Practicing Memory investigates the potential for interaction opened up by art with regard to this process, problematising some of the key concepts that form part of any disquisition on memory.

The shared backdrop against which most of the works on show project their own research are ascribable to a European context, which needs to be seen not just in geographic terms but also as regards the scenarios it involves. These include the postcolonial legacy, the post-soviet dimension, great national narratives and processes of a monumentalisation of memory towards what is referred to as the "planned loss of history". The European continent and its historical, social, and cultural heritage is thus repeatedly quoted and brought into question within its own historiographical dimension.
Running parallel to this there is another category of reflections which contrast with the circularity of the concatenations of macro and micro narratives. This takes place through the inclusion of analyses which reveal the critical aspects that emerge within the process of creating memory. This leads to the idea of accessibility and participation in drafting a public memory, directly linked to the antagonistic effect of counter-memories. The concept of repetition as a fundamental mechanism of the exercise of memory and, again, the individual stories the multitude - of the masses who are never the subject of history, and who are as fragile as straw and never present in their own historical age, as Masanobu Fukuoka puts it.
The works chosen vary from videos to installations, to wall paintings and performances, all the way through to the work on the exhibition display by the French collective Société Réaliste. The exhibition project examines the works of fifteen international artists who have taken part in such important events as the 2010 Sao Paulo Biennial, Manifesta 8 - Murcia and North Africa, the 11th Istanbul Biennale, the 10th Lyon Biennale, the 2010 Aichi Triennale, and the 2nd Athens Biennale, as well as in institutions such as the Centre Pompidou, Paris; Kunstverein Friedericianum, Kassel; Vanabbe Museum, Eindhoven; Haus der Kulturen der Welt, Berlin; Palais de Tokyo, Paris; and Muhka, Antwerp.

Practicing Memory is an exhibition I've curated that opened last June at the Pistoletto Foundation in Italy. In the frame of Politique Zero I will try to give an insight into it, showing some materials that are in the exhibition and bringing up the discourse around the relationship between art practices and memory.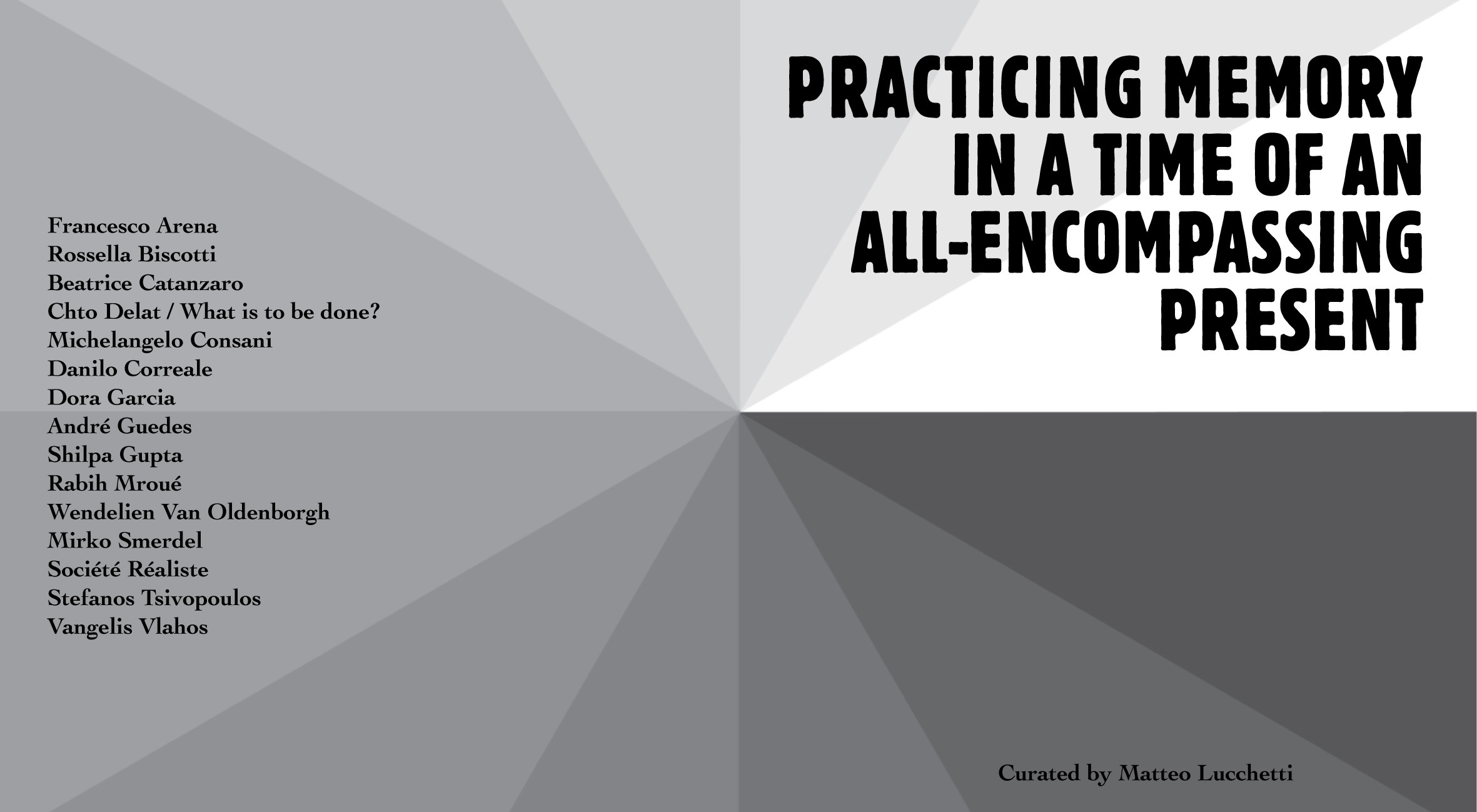 http://www.facebook.com/PracticingMemory
+ Société Réaliste . Tarif d'entrée
Dans "Tarif d'entrée", Société Réaliste se propose d'analyser l'instrumentalisation du mythe de l'étranger dans la politique européenne, et dans la suite de Derrida, d'activer la notion de cosmopolitisme comme alternative radicale à la fois au libéralisme capitaliste mais aussi à l'étatisme communiste.
http://seminaire.erg.be/index.php?/seminaire/societe-realiste/
+ HONF . Circle of Satan 2.0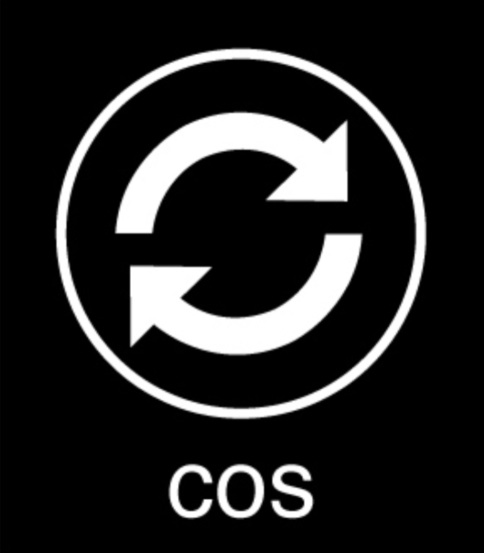 Circle of Satan 2.0  / HONF
presented by venzha christ

Circle of Satan is a platform for exchanges, meetings, sharing, discussions and common thinking. It expresses the struggle and disadvantage of a developing country. Whenever opportunity arises, another obstacle defeats progress, in either the form of natural disaster or human corruption. Indonesia still remains one of the poorest nations, with a substantial lack of technology for the public. Is there still a dream possible in the face of chaotic infrastructure, corruption, deforestation, illegal loging, the Pacific ring of fire, sweatshops and globalisation. http://natural-fiber.com

circle of satan / COS have been presented in slovenia, finland, rumania, hong kong, japan, malaysia, singapore, germany, france, netherlands, austria, czech republic, canada, australia, taiwan, china, hungary, lithuania, spain, n so on and (of course) (especially) in lots of universities n communities in indonesia :)
http://www.natural-fiber.com/
+ Wunderlitzer . Multiplicity + Saturation
Comment + Superposition de toutes les plages d'un album + avez + logiciel de traitement du son + vous + répétition du processus avec plusieurs disques + généré + bons disques + ce + essai avec beaucoup de genres + que + blues funk punk rock disco musique concrète dub voix instrumentations percussions rythmes reggae folk house industrielle solos binaire électronique acoustique identifiables + l'on + les meilleurs disques ne donnent pas les meilleures textures + entend + sélection + sur + échantillonnage + vos + classement > bibliothèque de sons bruts > montage de fragments bruts entre eux / processus mécanique + derniers + actions répétées + enre- + infléchissement des plages + - gis- + oscillations ou prolongements - blancs + -trements + flux continu + ?
http://wunderlitzermuisc.free.fr
+ Réseaux - Influence - Décision . La vision opérationnelle d'un acteur du lobbying et de l'influence
Réseaux - Influence - Décision :
La vision opérationnelle d'un acteur du lobbying et de l'influence

Consultant indépendant pour le compte de grands groupes et institutions, l'intervenant présentera les best practices en matière de stratégie d'influence ou l'art d'atteindre et de convaincre un décideur.

+ Luc Boltanski . La réalité et son double. Polar. Sociologie. Paranoïa
Luc Boltanski est un sociologue contemporain français né en 1940. Directeur d'études à l'EHESS.



http://fr.wikipedia.org/wiki/Luc_Boltanski
+ Anne Morelli . Propagandes de guerre
Anne Morelli est une historienne belge d'origine italienne, spécialisée dans l'histoire des religions et des minorités. Docteure en histoire, elle est directrice adjointe du Centre interdisciplinaire d'étude des religions et de la laïcité de l'Université libre de Bruxelles (ULB), université où elle enseigne également la critique historique, les contacts de culture, l'histoire des religions et la didactique de l'histoire. Se déclarant d'extrême gauche1 et athée, Anne Morelli est connue pour ses prises de position concernant la propagande de guerre, ainsi que sur les sectes.


http://fr.wikipedia.org/wiki/Anne_Morelli
+ Julie Sedel . La "banlieue" comme enjeu de lutte symbolique
Julie Sedel, (sociologue, france)

Maître de conférence, Université de Strasbourg
Chercheuse au GSPE, associée au CESSP.
http://cse.ehess.fr/document.php?id=1048
+ Sophie Gosselin & David gé Bartoli .
Lors de Politique 0, il s'agira de reposer la question du commun comme mouvement de désappropriation du monde par l'homme. Alors que les luttes partisanes s'envisageaient et s'envisagent selon des perspectives de réappropriation et de partage d'une propriété collective pensée comme "chose publique", la perspective d'une désappropriation indique que le commun préexiste à toute forme politique constituée. Les res communis omnium ou "choses communes" relevaient autrefois du "droit naturel", plus archaïque que le droit romain, indiquant qu'il s'agissait de choses extérieures au patrimoine humain qui n'étaient soumises ni à la loi humaine ni à la loi divine. A travers la perspective d'une désappropriation, qui prend appui sur cet ordre juridique commun à tous les êtres vivants, et que nous élargissons à l'ensemble des étants, il s'agit de remettre en question le partage qui organise depuis la modernité le clivage entre nature et société, entre sauvage et domestique. Elle nous invite à repenser le politique comme politique d'hospitalité capable d'accueillir le loup en l'homme et hors de l'homme, et d'accueillir le dehors qui traverse le monde.

David gé Bartoli et Sophie Gosselin sont philosophes et enseignent à l'Université de Nantes. Ils oeuvrent en commun à l'écriture de l'infraphysique. Le premier volet de l'infraphysique, prochainement publié sous le titre « La souveraineté du dehors », propose de repenser la question du politique d'un point de vue non-anthropocentrique articulé à une réflexion sur le collectif et le commun par-delà le social.
http://crealab.info/infraphysic/doku.php?id=bio&DokuWiki=d902bfa56354d182b7b23daa48d555c0
+ Jean-Marc Manach . Police de la pensée
Jean Marc Manach, est un journaliste, blogueur et membre des Big Brother Awards France, spécialisé dans les questions liées à l'impact des technologies de l'information et de la communication sur la société et celles liées à la protection de la vie privée.

Voir aussi:
http://internetactu.net/
http://bigbrotherawards.eu.org/
http://bugbrother.blog.lemonde.fr

http://bugbrother.blog.lemonde.fr/
+ Political Advertisement VI, 1952 - 2008 . Screening / projection
-- Projection de Political Advertisement suivi d'une discussion --

Antonio Muntadas:
In installations, public art projects and video works, Muntadas deconstructs the systems of representation and information that pervade the contemporary "media landscape." Investigating the invisible mechanisms that inform the production and reception of mass media texts, he analyzes the consumption of information and the process by which it is mediated and manipulated for power, propaganda, and profit. http://www.fondation-entreprise-ricard.com/en/galleries-user-manual/gallery/galerie-gabrielle-maubrie

Marchall Reese:
Marshall Reese is a media artist who is part of the collaborative team Ligorano/Reese. He and his partner Nora Ligorano make work that combines and dissects media and manipulates images from print, television, the internet and radio. Their internet project www.pureproductsusa.com is widely publicized and has drawn much attention from the media.

Since 1984 Antonio Muntadas and Marshall Reese make documentaries on the business behind presidential election in the US. They have completed the work and updated it after each election. "Political Advertisement VII" shows advertisement from the 50s to the present, including the 2008 campaign. As one goes along, Muntadas and Reese trace the development of television commercials, the political strategies and manipulative marketing techniques of the televised electoral campaign in the US. "Political Advertisement VII" includes numerous rare commercials, some which have never been aired. Shown without any commentary, this film shows a steady stream of candidates, from Eisenhower to Obama and McCain, sold as a commercial product.
http://art-action.org/site/fr/catalog/09/berlin/g_docu.htm
+ Antoni Muntadas & Marshall Reese . On Political Advertisement VI, 1952 - 2008
-- Projection de PPolitical Advertisement VI, 1952 - 2008 suivi d'une discussion --


+ Ivana Dragsic . Skopje 2014 - A past we never had
Deconstruction of macedonian government propaganda
Concerning the capital city/public space/identity interventions.

Ivana Dragsic and her colleagues from Plostad Sloboda / Freedom Square (never registered, nor archived their rich portfolio of actions and initiatives) have been trying to open a public dialogue on the imposed changes of the looks of their capital since 2008, when the macedonian government decided to promote the construction of a new orthodox church on the main square. "Spontaneous" counter-protests were organized, phantom NGOs, suspicious "experts" were defending the idea, while the project forwarded.


Skopje is a capital of a multiethnic and multi-confessional country, which actively participates in the NATO mission to afghanistan, although not a member yet. In 1963, when nearly 3/4 of the city core were destroyed by the earthquake, 78 world countries helped the reconstruction, through a separate UN fund. pablo picasso donated his Head of a Woman (1963). World cities like paris got their own streets in the new neighborhoods (as well as prague, new delhi, cairo, bukurest…). Afghanistan participated to the reconstruction of the performance hall, today used for concerts, theater plays and political party rallies and congresses.

2 years after, our voice is heard, but ignored. we have been satanized and politically labeled, while the city of skopje has lost its center core, its main square, its park dedicated to female fighters from the WWII, its independence and openness to diversity. A whole generation that reconstructed the old and created the new modern skopje - ran over. The past we never had has affected our future so much. All of a sudden, it turns out to be baroque.


http://users.mur.at/toni/upgrade/